Human trafficking is "the recruitment, transportation, transfer, harboring or receipt of persons, by means of the threat or use of force or other forms of coercion, of abduction, of fraud, of deception, of the abuse of power or of a position of vulnerability or of the giving or receiving of payments or benefits to achieve the consent of a person having control over another person, for the purpose of exploitation." (United Nations)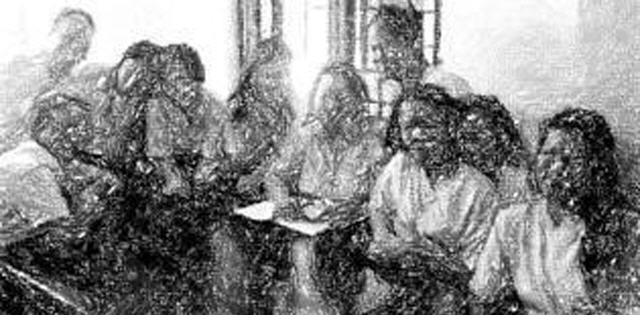 Human trafficking is one of the largest criminal industries in the world. Labor trafficking is by far the most widespread form of human trafficking.
According to the International Labor Organization (ILO), over 20.9 million women, men, and children today are estimated to be victims of human trafficking/trafficking in persons (TIP), trapped and exploited in jobs into which they were coerced or deceived and are unable to leave.
Trafficked Victim Indicators
Victims may be hidden from public view but many are in plain sight, yet without anyone to help them. These are some indicators which either individually or in combination will indicate that the person is a victim of trafficking.
Are they in possession or control of identification and travel documents?
Are their wages being withheld?
Are deductions being made to the victim's salary to cover expenses which will cause indebtedness which could never be repaid or which is continually increasing?
Are they recruited for one purpose but forced to engage in different jobs in different locations, even with different employers?
Is their freedom of movement restricted or controlled in any way?
Are they or their family threatened in any way if they do not do what he/she is instructed to do?
Are they being threatened with deportation or law enforcement action?
Are they deprived of food, water, sleep, medical care or other life necessities?
Is the victim prohibited from contacting friends or family?
Is the victim forced to perform sexual acts.
Globally, trafficked workers generate an estimated $32 billion annually, and an estimated 11.7 million people in the Asia-Pacific region (including South Asia) have been trafficked.